The League App Review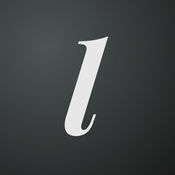 The League is an exclusive dating app aimed for intelligent , successful and educational singles. According to the founder Amanda Bradford, the primary focus of The League app is helping women find partners who share their professional goals. Unlike casual dating apps like Tinder, the League app is for serious relationship and marriage. But it has got the Tinder unction of location-awareness. You could access the app only when you are accepted. They claim to have long waiting list for each city.
Sign up Process
You can sign up with your Facebook or Linkedin account. Then you select your preferences for matches as per age, height, distance, ethnicity and education. After that, you are on the waiting list. When you are waiting for acceptance, you can add information to your profile, i.e. upload profile photos, write about your how you look, what you like, your education and profession.
Features
On Tinder, you swipe left or right to indicate whether you are interested in other singles. Here on the League, you only receive five potential matches per day. If you"like" someone and he hasn't liked me back, he stayed on the screen instead of disappearing as unfulfilled matches do on Tinder. Once you do match with someone, you have three weeks to message each other. 
Cost
You can choose to become a paid member by purchasing a yearly subscription for $199/year (equivalent to $15/month). This membership offers you extra perks like profile customization, more than five daily matches, feedback fro the League and invitations to exclusive events.
Controversy about The League Appp
The League's concept of exclusiveness has earned itself a somewhat elitist reputation. As the name goes, the dating app screens all of its applicants according to their education and career, which is criticised as being too elitist. The founder Amanda Bradford, however, prefers to say The League "curates members." She views any elitism inherent in the app as a standout selling point and referrs the League as "the Ivy League of dating apps" and "Tinder for elites".
The Bottom Line
The League app differentiates itself from its competitors by offering exclusivity. Users have to be accepted to have access to its network, which means only singles who are well-educated and career-minded are on the app. The limited number of potential matches you get every day means you are matching with up-scale singles. You don't have to mindlessly swipe left and right. If you are tired of meeting people on apps like Tinder who can't even type a single sentence with correct grammar? The league saves you the trouble of swiping left. So if you are truly picky about your match, the League is the right choice.