Five Tips to Succeed on Elite Dating Apps
Elite dating apps are exclusive dating apps for elite singles to find love and marriage. Many wealthy men like doctors, lawyers, entrepreneurs, bankers have put their profiles on elite dating apps, attracting a large number of younger beautiful girls who wish to have a lifestyle of the elite class.
So generally there are more women than men on elite dating apps, which adds to the difficulty for ladies a find a match. Here we offer five useful tips for ambitious girls to find their elite men successfully.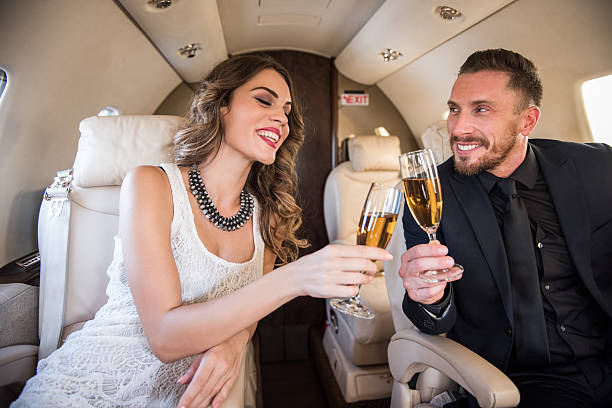 1. A humble and real profile
What the guys are seeking on an elite dating app is a real relationship. They hope that you are who you claim to be. Write exactly about who you are and what you are looking for. Use a profile photo which looks like you. People are unlikely to trust a person online with a flashy profile. Never follow those tricks guiding you how to make your profile stand out with dishonest ways.
A good way to make an elite man to message you is to include a question in your profile. For example, if you mention that you like to travel, list a few places you've been and then ask: "What's your next destination?"
2. Choose the right app
There are various good dating apps out there, Tinder, Hinge, Bumble, OkCupid, The League, Millionaire Match, Elite Singles and more. When you are on an elite dating app, you are already on your halfway to success. But even among elite dating apps, they have their own features. You need to pick up the one most suitable for you.
3. Swipe more
Of course, quality is more important than quantity. But you'll never meet the one if you don't put yourself out there. Every left swipe brings you one swipe closer to the person you'll want to swipe right on. Every right swipe brings you closer to the person who might be your husband.
Since women usually outnumber men on an elite dating app, you'd better take the initiative to send messages. The tradition that women sit back and wait for men to approach them has been gone. To have a greater chance of successfully dating a rich man, you should go ahead and contact the elite single that interests you.
4. Act cool on rejection
Unless you have Audrey Hepburn looks, you may be swipe right 100%. And it happens that people ignore your messages. Online rejection is common and painless. Maybe that person hasn't checked the app in a while. Maybe that 40-year-old CEO search criteria didn't include you in his search criteria. Anyway, keep swiping. Keep sending messages. You'll finally meet your ideal Mr. Or Mrs. Right.
5. Upgrade to a premium membership
In order to provide users an ad-free and enjoyable environment to meet and chat, elite dating apps exert great efforts to improve their app features and weed out liars and scammers. Thus users are charged to enjoy the premium functions. But a paid membership can largely add your score to success.
If you really wish to date a decent guy, several dollars of money is totally worth it.
Read More Rich Men Dating Blogs » or « Back to Review of the Best Rich Men Dating App